Consult
RMG Consulting was set up by Rita McGee and is dedicated to developing organisations to reach their maximum potential in an unpredictable world.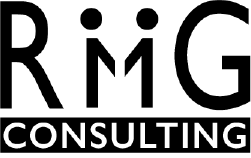 RMG Consulting is a People, Strategy and Organisational Development consultancy practice. Whilst we can help with other disciplines our expertise lies in helping organisations create the best possible environment for people to excel.
Our consultants are leaders in their fields and they are experts from different disciplines. Through this small but highly skilled associate base we work with organisations in the public, private and not for profit sectors both in the UK and internationally.
Areas of expertise
Organisation Design
Organisation Development and Change
People Strategy
Talent Management and Succession planning
Workforce Planning
Learning and Development Strategy – Including blended learning
Design and Facilitation of team events
Leadership Development programmes
Clients and client feedback
We are proud to have worked with an enormous range of clients including blue-chip, international corporations, commercial companies, not-for-profit organisations, Government Departments and the NHS. Whether they have been large or small, we have learnt from our experiences with them and their people.
"Very informative with relative and practical advice that can easily be applied in daily work".